The Mentor Fellows internship program is an activity of the Mentor-Connect: Leadership Development and Outreach for ATE-2 project (DUE #1501183). The Co-Mentor program is a new addition to the Mentor-Connect project that was added this year to help prospective grantees in their discipline in tandem with a Mentor-Connect Mentor.
Mentor Fellows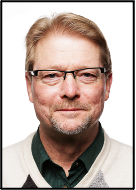 Greg Kepner. Co-PI for the NSF-ATE Micro Nano Technology Education Center. I was the Director/PI of the NSF-ATE Midwest Photonics Education Center and a PI for 2 NSF projects. I also served as Co-PI for the OP-TEC national center and served on an NSF National Visiting Committee. I retired from Indian Hills Community College where I served as the Department Chair of Advanced Manufacturing and previously as the Industrial Technology Coordinator and Robotics/Automation Instructor. I have a Master's Degree in Higher Education & Community College Leadership from Iowa State University, a BA Degree in Psychology from Buena Vista University and an AA and AAS Degree in Electronics Technology from IHCC. I have experience as a Silicon Valley senior field service engineer in semiconductor manufacturing.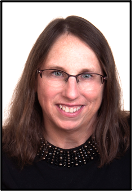 Elizabeth (Beth) Hawthorne. Senior Professor Emerita of Union County College, Cranford, NJ, where I taught computer science and cybersecurity classes for over two decades. Before retiring, I was part of the 2015 Mentor-Connect cohort and submitted a successful proposal – Cyber Service! Interdisciplinary & Experiential Education for Cyber Forensics Technicians – in the new-to-ATE category. I served as the Cyber Service! PI for three years and as Co-PI for five years on the NSF C5 Project, Catalyzing Computing and Cybersecurity in Community Colleges. I currently serve as a MentorLinks mentor and co-chair of the Association for Computing Machinery (ACM) Education Board. I am also an adjunct online lecturer for my undergraduate Alma Mater, Rider University, NJ. My hobbies include sailing in the Gulf of Mexico and raising Goldendoodles to become therapy dogs.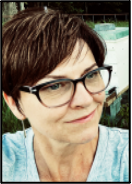 Vicki Jeppesen. Vice President of College Advancement and Executive Director of the NTC Foundation at Northcentral Technical College in Wausau, WI. I have written, implemented, monitored, and closed grants at NTC for 13 years with awards of nearly $90M. I am a PI for a USDA SARE grant and been a reviewer for the US Department of Education. I was part of an NTC team in Mentor Connect's Cohort 8—what a fabulous experience! I have worked in community/technical colleges for 30 years and appreciate that no matter what role one plays in higher education, it makes a positive impact on students, employers, and communities. I enjoy spending time with my four adult children, reading, writing, and beekeeping.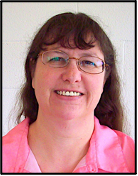 Elaine Kohrman. Director of Grants, Somerset Community College, KY. Previously, I taught Biology at SCC for 12 years and was the Associate Dean of Math and Sciences. I was a member of Mentor-Connect's Cohort 3 as a Co-PI developing an ATE project in 3D printing. The project was funded as a New-to-ATE project and jump-started the 3D printing program at SCC. That project was followed by our current ATE project, bringing 3D printing programs to other educational institutions in Kentucky and Tennessee. I am also the SCC institutional PI for Kentucky's NSF EPSCoR advanced manufacturing project, where we are the only community college in an eight-institution collaboration. My BS and MS degrees in Biology were earned at the University of Cincinnati.
Co-Mentor Fellows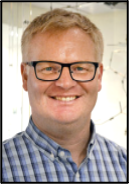 Bruce Nash. Assistant Director for Science, Cold Spring Harbor Laboratory's DNA Learning Center. I hold a BS in genetics from the University of Alberta and a PhD in medical and molecular genetics from the University of Toronto, where I studied the genes that guide axonal growth cones and migrating cells during development. I have expertise in developmental biology, cell biology, genetics and microscopy. After a postdoc at the University of Oregon, I joined the DNALC in 2005, where I develop, disseminate, support and teach high school and college level curricula. I have developed approaches that support authentic student research using RNA interference, DNA barcoding, and metabarcoding. In each case, this curriculum is designed to integrate bioinformatics and molecular biology, and has the flexibility to support many research projects with unified methods. I am an avid sailor and gardener.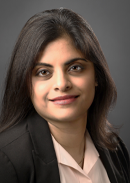 Poornima Rao. Manager of InnovATEBIO, a NSF-ATE funded National Biotechnology Education Center at Austin Community College, Austin, TX. I also teach cell culture techniques and principles of biomanufacturing, and I coordinate student internships. I first came to ACC as a curriculum specialist to develop and design the biomanufacturing course; I subsequently hosted workshops for students and faculty to enable them to understand and implement the workforce component in the course. I have coordinated and managed the state Wagner-Peyser Workforce grant and several NSF grants. I have worked in the biotechnology industry as a quality control chemist at Glaxo SmithKline, a product scientist at a few local start-up companies and at a monoclonal antibody company as a manufacturing supervisor.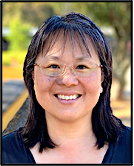 Ying Tsu Loh. Associate Director of a science education non-profit, Bay Area Bioscience Education Community (BABEC). I provide leadership on BABEC's collaborative projects with educational, industry and non-profit partners, including the NSF-ATE National Center for Biotechnology Education, InnovATEBIO, where I lead the supply chain guidelines project with the California Statewide Director for Life Science/Biotechnology. I am also adjunct faculty at City College, San Francisco (CCSF), where I co-founded a mentoring program for post-docs at UCSF and mentor internship students. My recent ATE experience is writing a proposal for a plant/ag biotech project with a colleague at Allan Hancock College.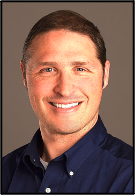 Chris Hatfield. Executive Director, Minnesota State Transportation Center of Excellence. I have 12 years experience as an Automotive Technology instructor and technical college dean, am ASE certified and have multiple industry certifications. Before teaching I worked as an automotive technician, OEM contractor, and owned a business specializing in hybrid electric vehicles. I have written 7 automotive textbooks and consulted on e-learning products. My BS is in Automotive Engineering Technology with a minor in Manufacturing Engineering Technology, and my EdM is in Community College Teaching & Learning. In my current role, I lead the state's effort to engage employers, enhance education, and inspire students in transportation programs. I serve on education and industry advisory boards and the MTTIA board, as Co-Chair for the MN-DOT CAV-X Committee and Co-PI for the National Center for Autonomous Technologies.